Tag Archives:
scholarships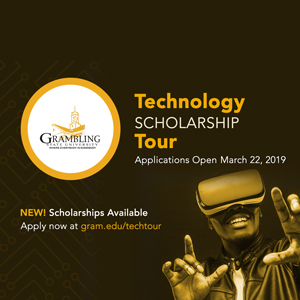 GRAMBLING, LA – March 22, 2019 – Today, Grambling State University announced that applications are open for its Technology Scholarship Tour, which will award ten tuition and fee scholarships to incoming freshmen from across the country. Continue reading →
By GSU Media Burea
B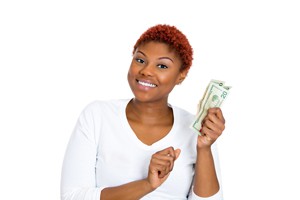 efore you get busy this summer, don't forget to secure cash you need to get to the graduation finish line. Check these smart to-do's off your list to win a rare scholarship and get a head start on funding for the fall,
Finish Your FAFSA (if you haven't)
Many grants and other funding help are awarded on a first-come first-serve basis. Don't miss the opportunity to maximize your financial help. Complete your 2018-2019 FAFSA immediately to find out your funding opportunities for next year. The application can be completed at www.fafsa.ed.gov.
Submit Missing Documents
Are you sure your application and award are complete? If not, download these instructions (link coming) to make sure you don't miss out on getting help or loans to cover your balance this Fall. Check out Steps to Review Your Financial Aid.
Ask Beyoncé & Google for $25,000 (by May 31)
We're happy to announce applications are available the Formation scholarship we all heard about after Coachella. Visit our "scholarships" section at gram.edu/finaid/ to learn more.
Complete Your Summer Financial Aid Applications
Did you know there's a chance that your Pell Grant could assist with the cost of Summer classes? You can find out more once you've submitted your Summer financial aid applications. Forms are available at gram.edu/finaid/.
By Jovan Hackley
This year's White House Correspondents Dinner included stellar representation from G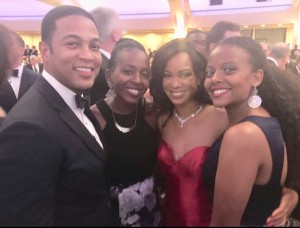 rambling State University.
As one of two winners of the Thomson Reuters/White House Correspondents' Association Trust in Reporting Scholarships, Grambling State graduate student Tayler Davis received an invite and attended this year's White House Correspondents Dinner.
"The dinner and weekend were amazing. It was amazing to connect with so many people and be in the room with those who have been making media history," said Tayler Davis who is one of two HBCU students who received the Reuters scholarship. "Being a part of the weekend reassured me that I'm in the right field and has opened doors for me to meet major players at CBS, behind Face the Nation, and I even got the chance to meet Don Lemon."
Davis, an aspiring television news reporter from Baton Rouge, LA is in her first year of graduate studies in GSU's Department of Mass Communication. A graduate of Dutchtown High School in Geismar, LA and the University of Louisiana at Monroe, Davis hopes to one day become an anchor and White House correspondent and she's well on her way. She is the first designee for the $7,000 award which is one of several highly competitive scholarship efforts and training programs offered by the news service.
"It is beyond big for Grambling to be a part of this effort," said Dr. Robbie Morganfield, who teaches graduate courses and serves as head of GSU's Mass Communication department.
Morganfield, whose career includes services as a political reporter and editor for several of the nation's largest newspapers, is launching a Public Affairs Reporting Institute this summer to provide Davis and other students classroom and practical experience.
"We are living in a time when diverse voices and perspectives are more important to the news industry than ever," Morganfield said. "We have to be players in this very important movement."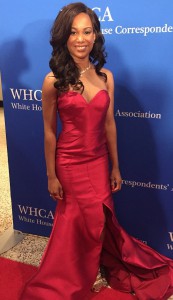 Davis is an active member of National Association of Black Journalists, volunteers at KEDM – North Louisiana's NPR station, and has served as a moderator for a community town hall forum sponsored by the Grambling Department of Mass Communication and the City of Grambling. While enrolled at ULM, Davis worked as a reporter for the campus-based Hawkeye newspaper and the campus public radio station.
"It's an incredible honor to see students like Tayler elevating their experience," said GSU President Rick Gallot. "They are turning class-time into careers. That's the kind of initiative that ensures our bright legacy continues."
GSU Spotlights highlights the accomplishments of students, faculty, and alumni successes throughout the GSU Community. To nominate a student or alumni or provide feedback on GSU Spotlights, email the Grambling State University Office of University Communications at mediarelations@gram.edu.