Only Two Days Left in Special Session GSU Needs You Now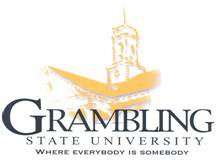 Office of the President
ONLY TWO DAYS LEFT IN SPECIAL SESSION
GRAMBLING STATE UNIVERSITY NEEDS YOU NOW
With only two days remaining in the special legislative session, we need your help more than ever. In this very tight timeframe, legislators must find $177 million to ensure the budget gaps for higher education and healthcare are filled. Today is the last day for members to pass bills from the House in time to be approved by the Senate before session ends.
We need you to spread the word on the importance of valuing higher education in Louisiana. Louisiana's higher education system is already the lowest funded state in the South—we need reinvestment, not more disinvestment.
Instruments that could help spare higher education from another budget cut include:
House Bill 34, Rep. Walt Leger, changes upper and middle income tax brackets.   Generates $44.2 M in FY 16 and $324 M in FY 17.
House Bill 33, Rep. Walt Leger, reduces the deduction from gross income for federal itemized deductions.  Generates no revenue in FY 16 but $142 M in FY 17.
House Bill 64, Rep. Jack Montoucet, "cleans" one penny of sales and use tax exemption for utilities.  May be amended to "clean" two pennies.  Fiscal note in FY 16 is $60 M and FY 17 is $240 M.
House Bill 46, Rep. Ted James, reduces the amount of ad valorem tax credits and provides for the carry forward of 80 percent.  Fiscal note assumes no revenue in FY 16 and $48 M in FY 17.
Clean penny legislation:
House Bill 61, Rep. Jay Morris, no fiscal note
House Bill 101, Rep. Katrina Jackson, FY 16 fiscal note of $170 M and $797 M in FY 17
House Bill 104 by Rep. Julie Stokes, FY 16 fiscal note of $116 M and $574 M in FY 17.
Please contact your legislator today and ask them to find funding to support our universities… to support Grambling State University.
P.O. Box 607.403 Main Street • Grambling, LA 71245 • Office: (318) 274-6117 • Fax: (318) 274-6172 • www.gram.edu
A Constituent Member of the University of Louisiana System • Accredited by the Southern Association of Colleges and Schools
An Equal Opportunity Employer and Educator • Facilities Accessible to the Disabled