Summer School will be in session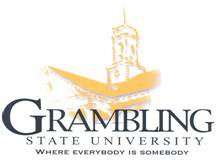 Office of the President
Dear Grambling State Family:
On behalf of the Office of the President at Grambling State University (GSU), we want to express our most heartfelt gratitude to each of you all for your great work this academic year and for your patience as the University undergoes changes. It is because of each of you that we are able to uphold: "ONE GRAMBLING: Honoring History, Keeping Promises, and Fulfilling Dreams".
As administrators, it is our significant responsibility to provide guidance to our students and to articulate clearly our expectations for the rest of the academic year. We have to uphold the integrity of this institution by facilitating accurate information. For that reason, your interactions with the students are imperative and must reflect the mission, vision, and motto of GSU. We want our students to continue to thrive in a serene and positive environment. Your position is critical to the success of the students, university and surrounding community.
Our strategic plan, which is underway, will be the foundation of the progression to change. Due to the efforts of the faculty, staff and students, the University enhances and promotes student life with numerous student activities and academic mobility throughout the year. In addition, to stabilizing and growing the institution, addressing these priorities will enable GSU to continue to provide quality lifelong learning and outreach opportunities inclusive of economic/workforce development initiatives for individuals, faith/community-based organizations, and engage in institutional partnerships.
Therefore, it is imperative that students be provided with accurate and complete information. With this letter, we want to assure each of you that the university remains healthy and will indeed remain open for summer session 2016.
With Great Enthusiasm,
Dr. Willie D. Larkin
President
Grambling State University | Grambling, LA 71245
Phone: 318-274-6117 | Fax: 318-274-6172
GramblingPresident@gram.edu | www.gram.edu
"ONE GRAMBLING: Honoring History, Keeping Promises and Fulfilling Dreams"
P.O. Box 607.403 Main Street • Grambling, LA 71245 • Office: (318) 274-6117 • Fax: (318) 274-6172 • www.gram.edu
A Constituent Member of the University of Louisiana System • Accredited by the Southern Association of Colleges and Schools
An Equal Opportunity Employer and Educator • Facilities Accessible to the Disabled