GSU Cheerleaders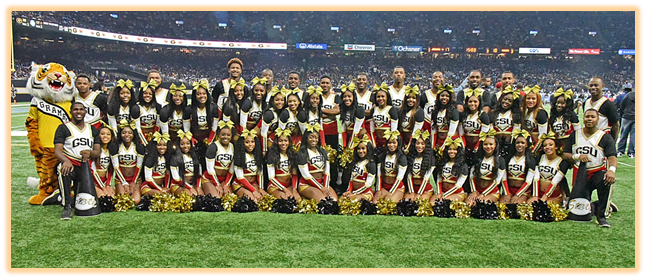 Dear Prospective Student(s):
It's time to mark your calendar for the 2019-20 GSU Cheerleader Tryouts Workshop. The workshop will be held April 23-27, 2019. You will have a tremendous opportunity to share your experiences with other prospective students.
You should also be prepared for a strenuous workout. On Saturday, April 27, 2019, you will need to perform in black shorts and a white top.
Attached is a registration form, list of qualifications and lodging information. The nearest hotel is five (5) miles from Grambling State University. If you are unable to make the workshop, you may send in a video tape before April 4th to GSU Cheerleaders, 403 Main Street, GSU Box 4280, Grambling, LA 71245.
If further information is needed, please contact Terry Lilly at (318) 274-2507 or Cyril Burch at (318) 274-2415.
We are looking forward to seeing you and having a wonderful time.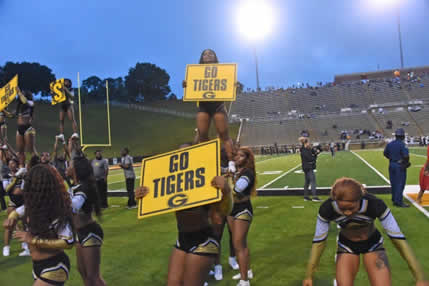 Please mail all information to the address listed below.
GSU Cheerleaders
GSU Box 4280
403 Main Street
Grambling, LA. 71245
For Electronic Submissions send to
lillyt@gram.edu
For a copy of the cheerleading application follow the link below.
https://www.gram.edu/student-life/clubs/cheerleaders/docs/20190123102917281.pdf
Sincerely,


Terry Lilly, Coach
GSU Cheerleaders