Grambling State Hosts Student Financial Literacy Workshop at 12 p.m. Today
"Financially Lit" HBCU Tour Drives Student Economic Empowerment with Dr. Clement Ogunyemi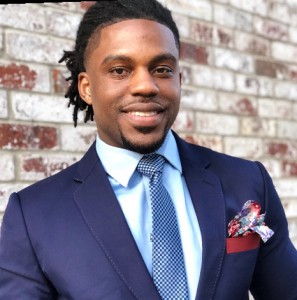 GRAMBLING, LA – October 15, 2019 – Today at 12 p.m., the "Financially Lit" HBCU Workshop will visit Grambling State University offering personal financial management education to more than 100 students. The forum features author, financial consultant, and alumni Dr. Clement Ogunyemi, who is the founder and operator of 4Q Pro Financial Management and Consulting, LLC.
"Across our institution, we work to prepare well-rounded students for total success in life," said Martin Lemelle, Executive Vice President of Grambling State University. "Student financial literacy is a major part of their long-term success and well-being."
Ogunyemi is the founder of 4Q Financial and President of the Ogunyemi Family Foundation Board which offers the Wisdom, Strength, and Endurance Scholarship to help alleviate financial barriers for minority students.
"In order to be debt free, you must see yourself debt free," said Dr. Ogunyemi. "Financial freedom is a process, trust it."
About Dr. Clement Ogunyemi
Ogunyemi's near decade in the financial profession includes experiences in investment banking with Morgan Stanley and in financial management for the world's largest and most profitable retailer, Walmart. Ogunyemi holds a Doctor of Business Administration with a concentration in finance.
Ogunyemi recently released his debut book "Nine Tenth: Church Folks' Guide to Financial Discipline and Living Beyond Tithes and Offering." The book applies biblical principles to sound budgeting, debt freedom, estate planning, and wealth accumulation.
No RSVP is required to attend today's workshop. More information about Dr. Clement Ogunyemi can be found at https://www.4qfinancial.com.
For media inquiries and interviews, contact mediarelations@gram.edu or call 318-274-2468.
###
About Grambling State University
Grambling State University, located in Grambling, Louisiana, is a historically black university founded in 1901. The University has been accredited by 13 accrediting associations and holds accreditations in all programs required by the Louisiana Board of Regents. The 590-acre campus offers 42 undergraduate and graduate academic programs. Grambling State University is a member of the University of Louisiana System. For more information, visit www.gram.edu.