18 Months to MBA: Grambling State Partners with Nicholls State University
University of Louisiana System Approves MOU for Grambling State and Nicholls State Partnership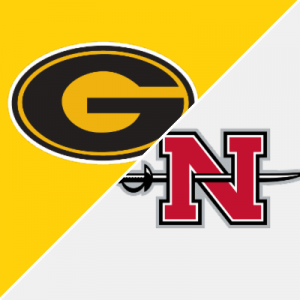 GRAMBLING, LA – October 15, 2019 – Today, Grambling State University and Nicholls State University announced a memorandum of understanding that offers students at Grambling State a new 18-month path to receiving a Master's of Business Administration (MBA).
"This partnership opens another door for students to build on their undergraduate experience and take advantage of the best of Louisiana's educational opportunities," said Rick Gallot, President of Grambling State University.
Nicholls State and Grambling State share elite status as part of the less than 5 percent of business schools worldwide that hold an accreditation from the Association to Advance Collegiate Schools of Business (AACSB).
The partnership recently received the support of the University of Louisiana System's Board of Supervisors, who approved the inter-institutional transfer of credits in effort to drive student success with Nicholls' restructured 18-month MBA program.
"It was a pleasure working with Dean White to fashion an agreement that not only benefits business graduates from Grambling but also serves to further enrich diversity within our MBA population here at Nicholls," said Ray Peters, director of the MBA program at Nicholls.
Grambling State, the only historically black college and university of the University of Louisiana System, leads the state in producing African-American computer science graduates and was recently ranked No. 2 school in Louisiana for social mobility by U.S. News and World Report. Nicholls State, in the same publication, was awarded honors as one of the top public regional universities in the South.
As part of the agreement, Nicholls State will offer graduate assistantships for Grambling State graduates who enroll in the program. Students at Grambling State can enroll and begin coursework at Nicholls State as soon as the Spring of 2020.
For academic and enrollment information, current and prospective students are encouraged to call (985) 449-7016 or visit nicholls.edu/mba.
For media interviews and information with Grambling State University, email mediarelations@gram.edu or call (318) 274-2866.
About Grambling State University
Grambling State University, located in Grambling, Louisiana, is a historically black university founded in 1901. The University has been accredited by 13 accrediting associations and holds accreditations in all programs required by the Louisiana Board of Regents. The 590-acre campus offers 42 undergraduate and graduate academic programs. Grambling State University is a member of the University of Louisiana System. For more information, visit www.gram.edu.