Grambling State Approved For First Steps Toward Offering Louisiana's First Bachelor's in Cloud Computing
Computer Science Leader & Coming Digital Library Home Receives Board-Level Support for New Degree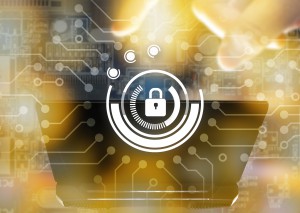 GRAMBLING, La – October 30, 2019 – Grambling State University, Louisiana's top producer of African-American Computer Science graduates, has received system approval to develop a proposal that would seek approval to offer the state's first Bachelor of Science degree in Cloud Computing – marking the second Louisiana "first" degree program for the University in one year.
At a Thursday, October 24 meeting, the University of Louisiana System Board of Supervisors offered their approval and support for the University's program that could start enrolling students as soon as Fall of 2020 if a second approval is received from the Board of Regents.
"We know Louisiana students are well-positioned to fill today's market needs," said University President Rick Gallot. "We, at Grambling State, are grateful for the continued support of our partners in government and industry who help us continue to drive innovation."
The new program's development is being spearheaded by Grambling State faculty member and member of the Louisiana Cybersecurity Commission, Dr. Yenumula B. Reddy. Dr. Reddy also serves as the chair of the department that houses Louisiana's first degree in Cybersecurity which launched this Fall at Grambling State.
"Our many professors in technology-related disciplines, including Dr. Reddy and team, are continuing our long legacy of educating students on the cutting edge," said the University's Interim Provost, Dr. Connie Walton. "From computer science and cybersecurity to this proposed new degree, their work in research and industry are helping grow educational quality and internships for our students."
Next, the Letter of Intent will seek approval from the Louisiana Board of Regents as part of the initial steps needed in seeking approval of this degree program.
During the 2018-19 academic year, Grambling State University joined the AWS Educate initiative Sponsored by Amazon.
For interviews and more information, please contact mediarelations@gram.edu or call (318) 243-5012.