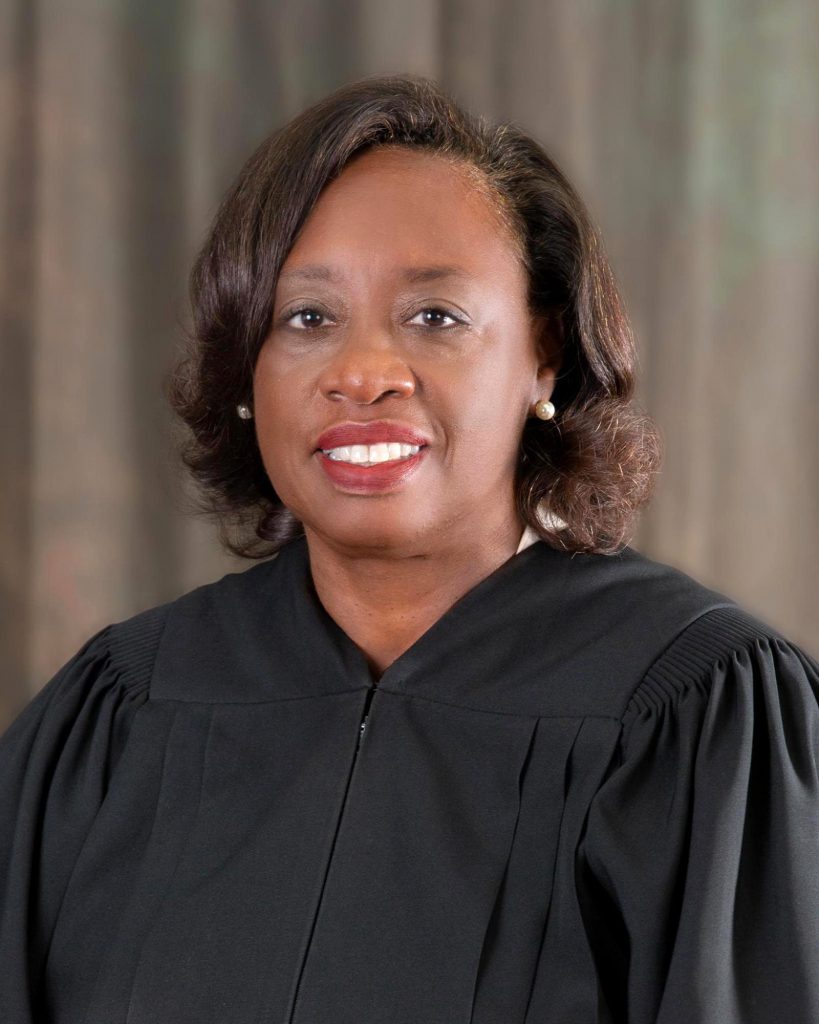 Louisiana Supreme Court Associate Justice Piper D. Griffin will serve as keynote speaker as Grambling State University holds its Constitution Day Observation at 11 a.m. Sept. 19 at T.H. Harris Auditorium. 
The New Orleans native and resident graduated from Xavier University Preparatory School (currently known as St. Katharine Drexel Preparatory School), the University of Notre Dame, and LSU's Paul M. Hebert Law Center in 1987.   
Upon graduation from the LSU Law Center, Griffin began her legal career practicing in the New Orleans area, focusing on casualty litigation. In 2001, after 14 years as a practicing attorney, Griffin was elected to the Orleans Parish Civil District Court and served as its Chief Judge from 2008-10. 
In 2020, Griffin was elected to serve as an Associate Justice for District 7 representing portions of both Orleans and Jefferson parishes, following in the footsteps of Chief Justice Bernette J. Johnson and Justice Revius Ortique. 
Prior to joining the Court, Griffin was active with both the bench and bar, as well as volunteering with many organizations including Juvenile Court's Teen Court program, the Greater New Orleans Louis A. Martinet Legal Society (serving as its Treasurer and Corresponding Secretary), the New Orleans Bar Association (being elected as the first African American Chair of the Young Lawyer's Section and as a board member) and the Louisiana Law & Civil Education Association. 
Griffin notes her appointment as the Constitutional Law Bar Examiner for the Louisiana Bar Exam by the Louisiana Supreme Court as a key career achievement.   
And all the while throughout a busy career, Griffin has never stopped giving back. She is the Secretary of the Louisiana Judicial Council Foundation/National Bar Association and the immediate Past President of the Louisiana Judicial Council/National Bar Association.  
Griffin has previously served as second vice president of the Louisiana Association of District Court Judges, president of the 4th and 5th Circuit Judges Association, and continues to be a frequent speaker for the Louisiana State Bar Association, the New Orleans Bar Association, the Louisiana Judicial College and has been featured on many other national and local programs.   
Several years ago, Justice Griffin was appointed and continues to serve as a member of the Louisiana State Law Institute Council.     
Griffin also continues to be active in many professional and civic associations and has received numerous awards and certificates in recognition of her accomplishments and her commitment to the community.   
These honors include receiving such honors as the American Board of Trial Advocates (ABOTA) 2020 Thomas Jefferson Justice By the People Award; the 2019 Sarah J. Harper Humanitarian Award, which is given during the annual Thurgood Marshall luncheon by the National Bar Association Judicial Council; the 2019 First District Missionary Society Women's Department Woman of the Year Award; the Greater New Orleans Louis A. Martinet Legal Society 2018 Lifetime Achievement Award and that organization's 2003 Ernest N. Morial Judicial Pacesetter Award; being recognized as a YWCA Role Model; 2004 Sigma Rho Sorority, Inc., Award for Exemplary Community Service Award; the 2003 Alliance for Good Government Civic Award; and the 2002-2003 Data News Weekly Scoop Jones Trailblazer Award. 
Griffin is an active member of Second Baptist 6th District Church and is a former foster mother who continues to serve as a mentor and surrogate mother to many.