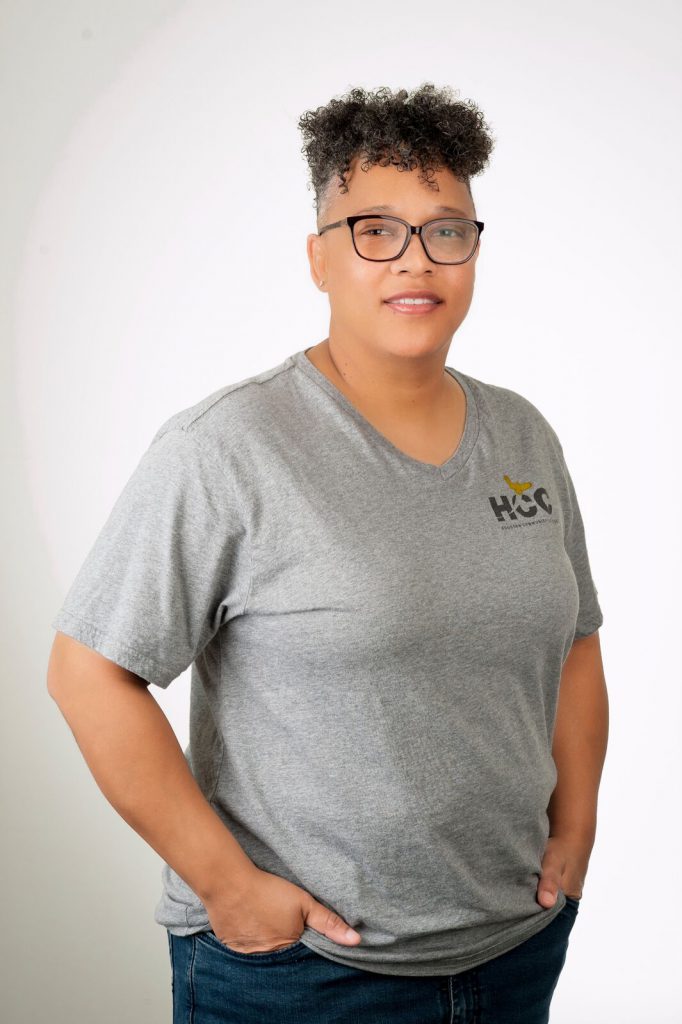 Kimberly Penn, president of Webtropolis and founder/CEO of Professor Drones, will visit Grambling State University on Thursday, November 9, as the inaugural "Entrepreneur in Residence" series continues.
A lecture sponsored by the College of Business and Office of Student Affairs will begin at 11:15 a.m. Thursday, Oct. 9, in the auditorium of the Betty Smith Nursing Building.
The event is part of Grambling State's recognition of November as National Entrepreneurship Month, a time to celebrate entrepreneurs who serve their communities and help improve the economy. It is also time to raise awareness and recognize the spirit of entrepreneurship on our Grambling State University campus.
As part of this celebration, GSU's College of Business, Office of Student Affairs, and other student organizations are proud to announce a series of events that will showcase the innovation and creativity of our students, faculty, alumni, and stakeholders. These events include:
Free Professional Headshot Day on Wednesday, Nov. 8, in the first-floor lobby of Jacob T. Stewart Hall, which houses GSU's COB. Registration / Appointments are encouraged, with walk-ups accepted as time allows. This will be done with the Office of Strategic Communications and Marketing, College of Business, and GRAM-preneurs and Co.
The Golden Pitch Finals will be held from 11 a.m. – 1 p.m. on Tuesday, Nov. 14, 2023, in Woodson Hall Auditorium. Golden Pitch is a business model competition where GSU students present their ideas to a panel of judges and compete for cash prizes and mentorship opportunities.
The Entrepreneurship Expo will be a fair where GSU students display their products and services to the public and potential investors.
The Entrepreneurship Workshop will be a hands-on session where participants learn the basics of entrepreneurship, such as ideation, validation, marketing, and funding.
BizTech Challenge Finals will be held on Friday, Nov. 24, in New Orleans,. The BizTech Challenge is a high-stakes pitch competition held during the Bayou Classic Weekend in New Orleans. See https://biztechchallenge.com/schedule/ for updated location and schedule details.
Penn founded Webtropolis, the first woman-owned tech firm in the state of Texas, in 1993. Having thrived during the .Com boom and bust of the late 90s, Webtropolis is one of the nation's leading technical auditing firms for federally funded organizations subject to The Security Rule, which requires entities to analyze their security needs and implement appropriate, effective security measures in line with Health Insurance Portability and Accountability Act of 1996 security requirements.
Professor Drones is a firm specializing in hazmat and pipelines, artificial intelligence, emerging drone technologies and programmatic curriculum development. Professor Drones also founded two corporations specializing in artificial intelligence (AI), risk mitigation,
drone technology and audio/video in addition to internet technology.
Penn currently has clients in greater Houston, 13 states, Washington-DC, Canada, Mexico, Poland, and Dubai, and has worked on technology and security-based projects with budgets in excess of $30 million.
With an extensive background in the startup and venture capital world, as a business accountability coach and highly-regarded expert in the field, Penn has advised and consulted with more than 30 startups and founders including leading a number of those organizations to major funding cycles.
Penn currently serves as the Entrepreneur in Residence (EiR) for Houston Community College (HCC) Southwest, supporting more than 70,000 students as a member of the Entrepreneurial Initiatives team by creating and implementing programs in collaboration with small businesses, nonprofits, corporations, and government agencies across greater Houston.
She is also the Chief Strategist for Women and Drones (W&D) a global and leading membership organization dedicated to driving excellence in the unmanned aircraft systems (UAS) / Urban Air Mobility (UAM) / AAM Advanced Air Mobility / Vertical Take Off and Landing (VTOL) industries by achieving equity and participation of women in all disciplines and across all employment sectors.
As the Chief Strategist, Penn works with the entire W&D team to create, formulate, and implement strategies that support their core mission: to increase female participation in the economic opportunities of the industry.
She is a mentor for the National Security Innovation Network (NSIN) Foundry. The team she recently mentored — Blazing Audio — won the 2022 showcase. Penn was the 2021 showcase winner for the Homeland Security Startup Studio (HSSS) at FedTech, where she focuses her expertise and effort in meeting our nation's Department of Defense and Homeland Security needs.
Penn also teaches the current drone technology course related to aviation at HCC. She designed the curriculum for a five-course UAS certificate program: the UAS Technology Program that launched in 2022.
In addition, Penn has moderated or participated on panels specific to Artificial Intelligence (AI), Emerging Technology, Innovation, Diversity, Equity, and Inclusion (DEI), Brave Spaces, Entrepreneurship, Risk Mitigation and Strategies, Unmanned (Uncrewed) Aerial Systems (UAS), and Aviation for leading organizations including The Society of Exploration Geophysicists, Canadian Advanced Air Mobility, Commercial UAV Expo, CompTIA, Women and Drones @ Consumer Electronic Show, Drone Deploy, Skydio, Federal Aviation Administration, National League of Cities, National Black Caucus, Western University and more.
Penn has also designed a series of business development workshops and webinars for Fortune 500 corporations, federal agencies, and national nonprofits, with subject matter including business resiliency, business plans and pitching, mentoring, effective communication within a three-generation workplace, the art of saying no, negotiation, disaster preparedness, and recovery.
As the Founder of Techpak — one of the premier tech events for K-12 students in greater Houston, Penn has helped connect and build collaborative relationships across educational institutions and corporations. By strategically aligning both corporate social responsibility and educational learning objectives with best practices in STEM, STEAM, and STREAM.
As a lifelong learner who values education, Penn earned a double B.A. in Computer Systems Information and Psychology from Houston Baptist University, an M.A. in Sociology from the University of Houston, and an M.P.S. in Technology Management from Georgetown University.
Penn has spent more than 17 years teaching at the community college and university level, earning several local, state, and national teaching awards at the collegiate level.