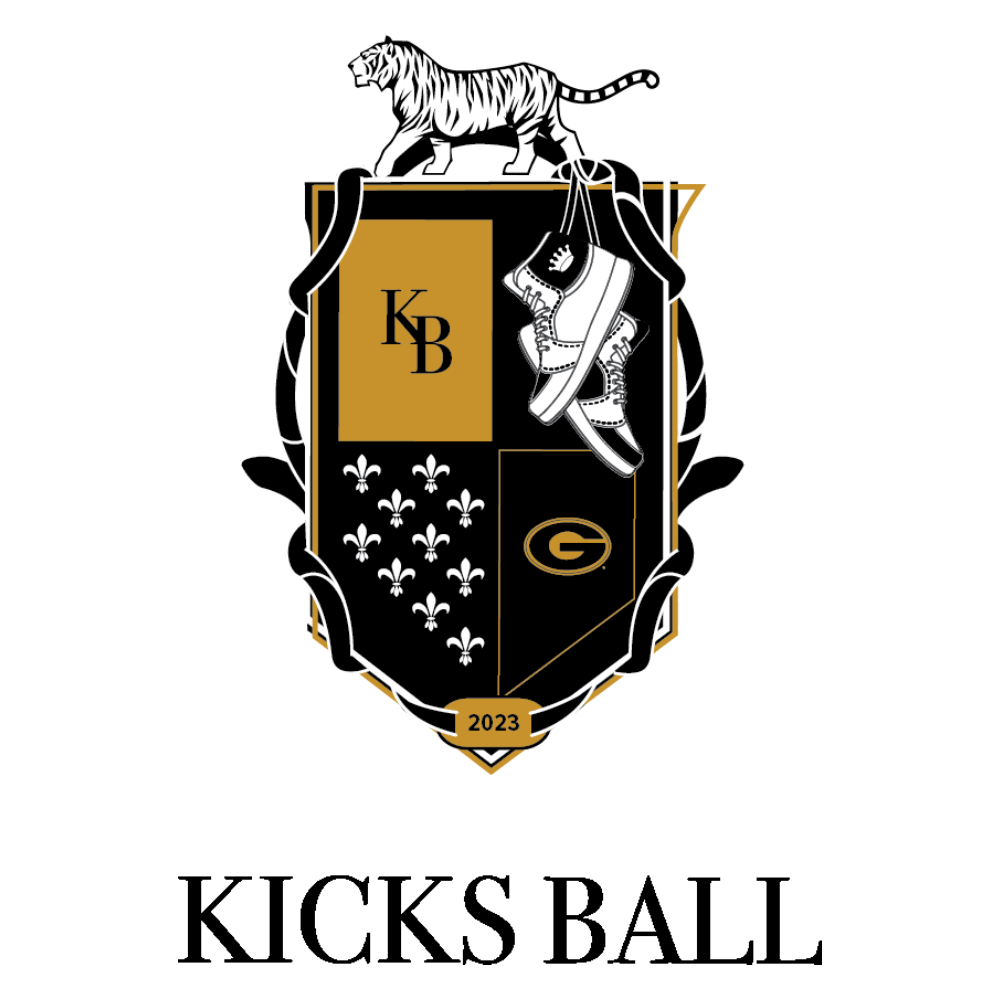 Grambling, La. – November 14, 2023 – During the Kicks Ball Gala fundraising event, the Grambling University Foundation will present awards to individuals and organizations who have made a profound impact at Grambling State University.
"The Kicks Ball Awards is a new addition that will provide a significant enhancement to the gala experience," said Brandon A. Logan, executive director of the Grambling University Foundation. "Being in a position to honor those who serve as shining examples of the people and partnerships at Grambling State is a privilege we don't take lightly."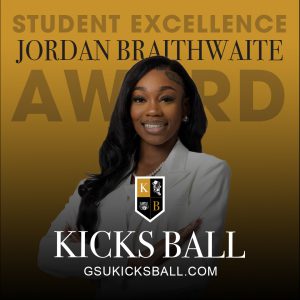 Honorees include senior History major Jordan Braithwaite, who is being presented with the Student Excellence Award, which recognizes an undergraduate student as a leader who embodies the ideals expressed in Grambling State University's core values and a commitment to serving humankind. This recipient has contributed to positive social change on campus and throughout the community.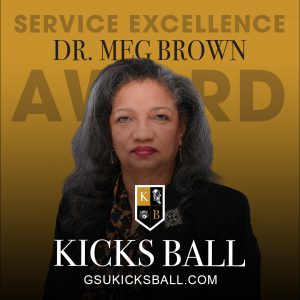 Dr. Meg Brown, associate dean of the School of Nursing at Grambling State, will receive the Service Excellence Award, which is bestowed upon a faculty or staff member recognized by President Rick Gallot for their over-and-above contributions to the campus and/or classroom.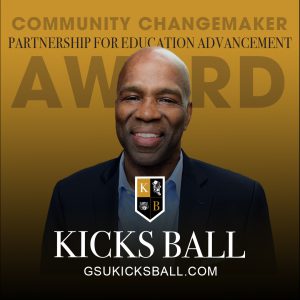 The Community Changemaker Award recognizes an individual or organization that has demonstrated an exceptional ability to make change happen. This year's Community Changemaker Award goes to the Partnership for Education Advancement, an organization that epitomizes the true meaning of being a changemaker and has a body of work that has had a broad impact on the advancement of the university. CEO and Co-Founder James Runcie will be present to receive the award.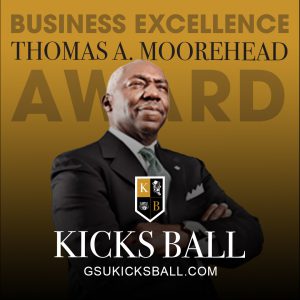 Alumnus Thomas Moorehead, president of Sterling Premier Group and Morehead Properties, Inc., is this year's recipient of the Business Excellence Award, which recognizes a professional enterprise that has demonstrated excellence in business while contributing to the progress of Grambling State University.
In 2021, Braithwaite was selected as an HBCU Scholar by the White House Initiative on Historically Black Colleges and Universities. She is among 86 students from across the nation being recognized for their accomplishments in academics, leadership, civic engagement, and more.
Braithwaite has also been a strong voice in trying to establish a polling place on the GSU campus in hopes of removing a major obstacle preventing students from participating in elections. Having an easily accessible location where students can cast their votes will not only increase voter turnout but also foster a sense of civic responsibility among our student body.
A native of St. Louis, Braithwaite has served as a diligent fourth-year undergraduate scholar at Grambling State University majoring in History with a concentration in Law and Society.
With aspirations to become an attorney, Jordan has worked and served in numerous leadership positions such as the Grambling State University Student Government Association, NAACP, Pinkie C. Wilkerson Pre-Law Society, and the Democratic National Committee.
For a second consecutive year, Dr. Brown recently guided all 11 of Grambling State University (GSU) College of Professional Studies 2023 School of Nursing graduates in passing the National Council Licensure Examination (for) Registered Nurses (NCLEX) exam as first-time test takers.
A National Council of State Board of Nursing exam is used to test the competency of nursing school graduates in the U.S. and Canada, a passing grade is required to become a registered nurse.
Last year, GSU achieved a 100% pass rate for the first time in the history of the School of Nursing at GSU as all 16 of its new graduates passed the test.
The Louisiana Board of Nursing requires an 80% NCLEX-RN passage rate for first-time testers for full state approval.
"The significance of a repeat of achieving 100% for first-time attempts on NCLEX-RN is validation that the planned curriculum and teaching strategies produce exceptional outcomes," Brown said. "Another significance is the second straight 100% passing rate is that it creates an expected increase in inquiries for our BSN program."
A nonprofit organization, the Partnership for Education Advancement is focused on advancing socioeconomic mobility for students of color, first-generation, and low-income students by providing sustainable solutions that are operations and technology focused to minority serving institutions, and historically black colleges and universities.
Ed Advancement identifies opportunities for and supports significant investments in the operational and technical framework of our partner institutions by funding infrastructure improvements that are often cost-prohibitive due to historic and systemic underfunding, focusing its efforts on helping to enhance processes in enrollment, student success, fundraising, and general operations.
The organization provides strategic, operational solutions that are both immediately employable and financially and logistically sustainable for its partners.
Moorehead, who served as GSU's Spring 2016 graduation keynote speaker, earned a bachelor's degree in accounting in 1966. In 1971, he earned a Master of Social Work degree from the University of Michigan.
In 2007, he became the first African American owner of the Marriott Residence Inn at the National Harbor Resort and Convention Center in Maryland. In 2013, Moorehead became the first African American awarded a full-service Rolls Royce franchise with the opening of Rolls Royce Motorcars of Sterling.
Moorehead then purchased Harley-Davidson of Washington D.C. in Fort Washington, Maryland in 2014; and, in 2016, he became the first African American Lamborghini and McLaren dealer.
In 2004, Moorehead and his wife, Joyce Anne, formed a charitable foundation to support underserved communities in the Washington metropolitan area. The Foundation has provided more than $400,000 in scholarships for college-bound high school seniors and emergency grants to matriculating college students, as well as assistance to working families and nonprofit organizations in the region.
Tickets for the gala are available for purchase at www.gsukicksball.com. Proceeds from the event will benefit GAP Scholarships at Grambling State University.