The President's Student Leadership Initiative (SLI) for First-Year Freshman
---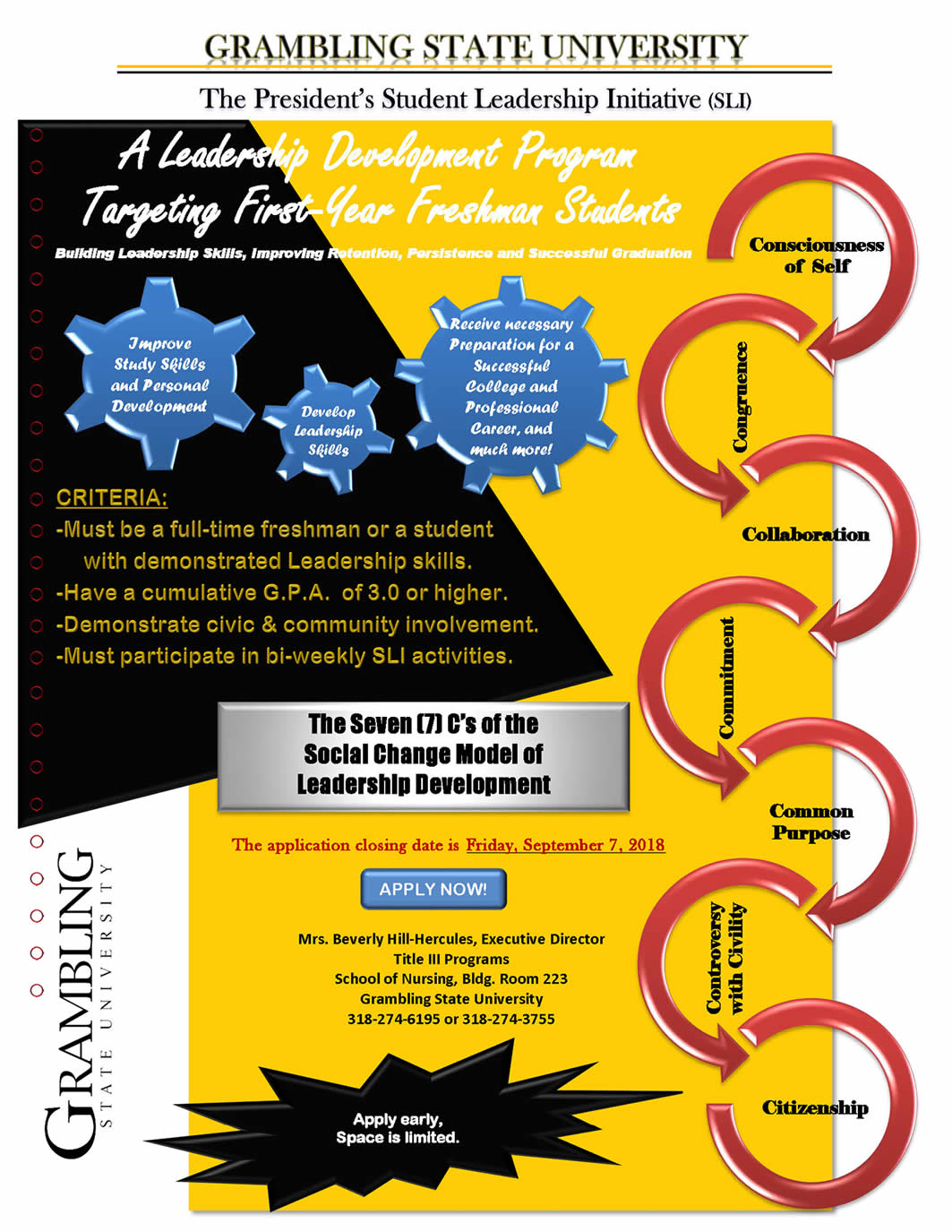 Grambling State University
The President's Student Leadership Initiative (SLI) for First Year Freshmen
A Leadership Development Program
Targeting First-Year Freshman Students
Building Leadership Skills, Improving Retention, Persistence and Successful Graduation
Improves Study Skills and Personal Development
Develop Leadership Skills
Receive Necessary Preparation for a Successful College and Professional Career, and much more!
CRITERIA:
Must be a full-time freshman or a student with demonstrated Leadership skills.
Have a cumulative G.P.A. of 3.0 or higher.
Demonstrate civic & community involvement.
Must participate in bi-weekly SLI activities
The Seven [7] C's of the
Social Change Model of
Leadership Development
The application closing date is TBA
Click here for Application (PDF)
Mrs. Beverly Hill-Hercules, Executive Director
Title III Programs
School of Nursing, Bldg. Room 223
Grambling State University
318-274-6195 or 318-274-3755
Apply early,
Space is limited.