Fall 2023 High School Day
---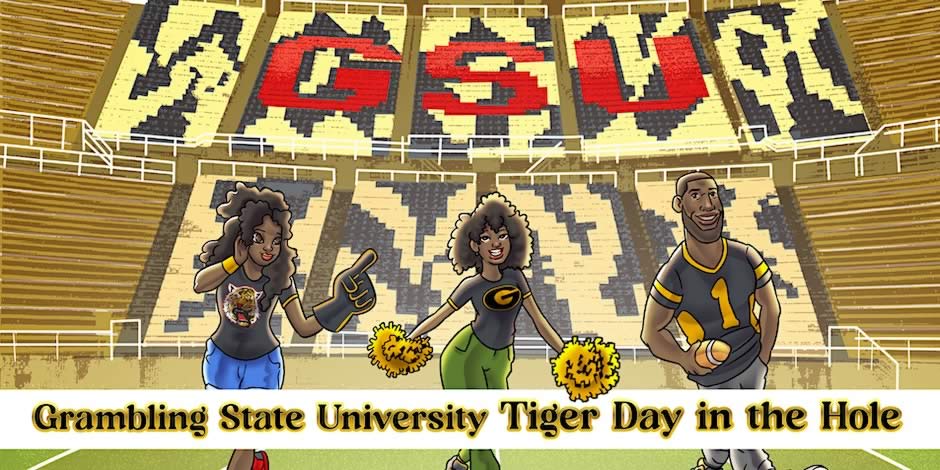 Our annual High School Day is an excellent opportunity for prospective students that have an interest in becoming a part of #GramFam. When you join us for this event, you will get an intimate look into the University's exceptional degree programs and learn more about student life. Our High School Day programs are held twice a year, during the Fall and Spring semesters. This Fall High School Day will be held on Saturday, September 16, 2023 (7:00am cst) beginning at the TH Harris Auditorium on the campus of Grambling State University.
Parents, guardians, teachers, alumni, guidance counselors, principals and more are invited to attend! Each student will have the opportunity to interact with faculty and staff from over 40-degree programs! Grambling State University Student Ambassadors will also be available for campus tours.
Planned activities include greetings with President Richard "Rick" Gallot and Miss Grambling State University, an academic informational session, and entertainment by the World Famed Tiger Marching Band, the Orchesis Dance Company, and the GSU Cheerleaders! The cost for the event is $30 (pre-paid) and $35 if you choose to pay on-site, which includes a T-shirt, lunch, and a game ticket.
Click here for Offline PDF Registration Form
(For Groups of 10+)
Are you ready for an exciting experience at the university Where Everybody Is Somebody? We've planned a day full of activities, fun and information about Grambling State University!!
Save the DATE!!!
Saturday, September 16, 2023


7:00am




TH Harris Auditorium




Cost: $30 per participant (pre-paid)


$35 on-site
$30 groups (10+)
Giveaways &
More
Featuring:
On-Site Admission
Campus Tour
Residence Hall Preview
Academic Department Informational
Admissions Requirements
Financial Aid Information
Meet President Gallot and Miss GSU
Tiger Marching Band, Orchesis Dance Company,
& GSU Cheerleaders
T-Shirt, Lunch, & Ticket to GSU Game
Giveaways & More
to
register
Register Online Here!
Offline PDF Registration Form
Become a Tiger on September 16, 2023!
For more information: highschoolday@gram.edu or 318-274-6183
We look forward to providing you with the ultimate #GramFam experience!
#GramFamRecruit #GSU23
WHERE EVERYBODY IS SOMEBODY!