CADRE and STAFF
---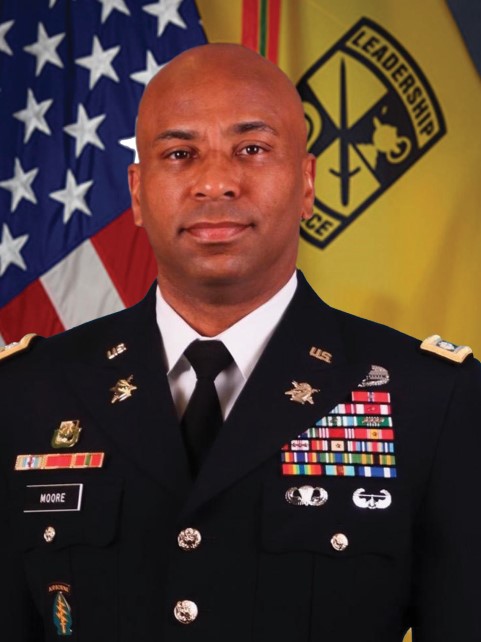 LTC Mason Moore
Professor of Military Science
LTC Mason M. Moore graduated in 2000 from California State University, Fresno with a Bachelor of Arts degree in Liberal Studies (History emphasis). He commissioned as a Second Lieutenant in the Air Defense Artillery (Short Range). LTC Moore also holds a Master of Science degree in Public Administration from Central Michigan University. He currently serves as the Professor of Military Science at Grambling State University.
LTC Moore has served in a myriad of assignments from tactical to strategic echelons. He first served in the 1st Battalion, 62nd Air Defense Artillery Regiment, Schofield Barracks, Hawaii, as a Platoon Leader, Battery Executive Officer, and Assistant Battalion Operations Officer. LTC Moore was assessed into U.S. Army Special Operations in 2005 as a Psychological Operations (PSYOP) Officer. Upon graduation from the PSYOP qualification course, regional studies, and language training, LTC Moore served as: Detachment Commander, Tactical PSYOP Detachment 9D20; PSYOP Chief, U.S. Army Pacific; Executive Officer, Headquarters and Headquarters Battalion, U.S. Army Pacific; PSYOP Chief, U.S. Forces Korea/United Nations Command/Combined Forces Command; PSYOP Chief, 25th Infantry Division; and PSYOP Chief, U.S. Army Cyber Command.
LTC Moore has served in five combat deployments: 2004 –Afghanistan – Improvised Explosive Device Task Force, Operations Officer; 2007 – Iraq – 3rd Battalion, 5th Special Forces Group, Tactical PSYOP Detachment Commander 9D20; 2008 – Philippines – 1st Special Forces Group, Military Information Support Operations Team Leader; 2011 – Afghanistan – 3rd Brigade Combat Team, 25th Infantry Division, Security Force Assistance Operations Officer and Team Chief; 2017 – Jordan – U.S. Embassy Amman, Executive Officer. LTC Moore has also conducted numerous Build Partner Capacity missions with Taiwan and the Philippines.
LTC Moore's military education includes the Air Defense Officer Basic Course (Short Range), the Marine Corps Expeditionary Warfare School, Psychological Operations Qualification Course, Special Warfare Spanish Language Qualification Course, Command and General Staff College, and numerous others.
LTC Moore's awards and decorations include the Bronze Star Medal (2 oak leaf clusters), Defense Meritorious Service Medal, Meritorious Service Medal (2 oak leaf clusters), Joint Commendation Medal (2 oak leaf clusters), Army Commendation Medal (3 oak leaf clusters), Army Achievement Medal (3 oak leaf clusters), and Good Conduct Medal. He permanently holds two Joint Meritorious Unit Awards, one Meritorious Unit Commendation, and one Army Superior Unit Award. He also possesses the Combat Action Badge, Airborne, and Air Assault wings, and has been awarded the Philippine Commendation Medal (foreign award).
---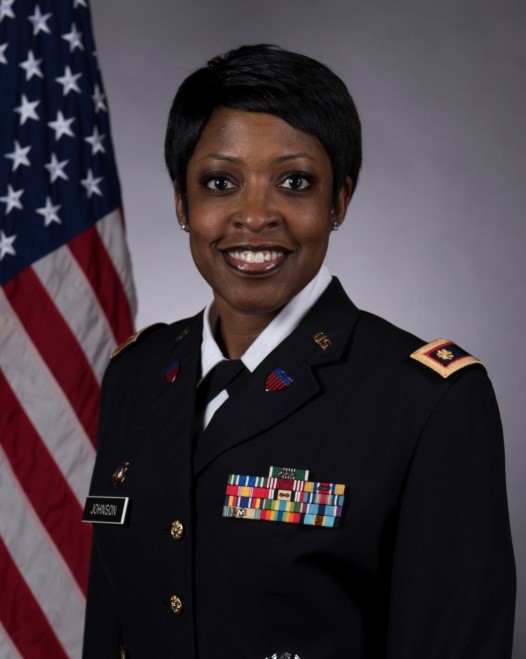 MAJ Rosaline Johnson
Assistant Professor of Military Science
MAJ Rosaline Johnson has been a member of the Louisiana Army National Guard (LAARNG) since 1996. She received a commission through Officer Candidate School (OCS) in 2005 where she initially branched Transportation Corps (TC) and later became a Logistics Officer (LG) upon promotion to Captain. She is now an Adjutant General (AG) Officer. He duty assignments include: Platoon Leader- 1083rd Transportation Company, Company Executive Officer (XO)- Delta Company 199th 2/108th CAV SQ Recruiting Operations Officer- Grambling State University Army ROTC Commander- Forward Support Company (FSC) 528th Engineer Battalion Battalion S-1- 528th Engineer Battalion. She has been on to overseas deployments in support of Enduring Freedom: Iraq 2003-2004 Kuwait 2014-2015. She received her Associate, Bachelor's, and Master's degrees from Louisiana Tech University.
---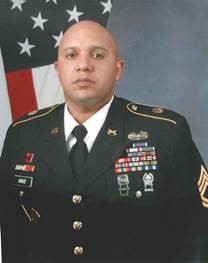 SFC Brandon Mims
Senior Military Instructor
SFC Mims graduated from David W. Carter High School in Dallas Texas in 1998. After graduating High School he attended the University of North Texas to further his education in the field of accounting. While in Fort Sill, Oklahoma during OSUT, he was selected to participate in the Enhanced Advanced Individual Training Program where he trained as a Gunner on the M109A6 Paladin. During his tour in Baumholder, Germany he received orders to proudly serve in Operation Iraq. He received the Purple Heart for injuries received on Friday, October 13th, 2006. He also deployed from April 5th, 2008 to May 28th, 2009 where he served as the Unit Armor, M240B Gunner, and Gunner on the M109A6 Paladin. He then accepted proudly the rigorous challenges as a Drill Sergeant where his military career began in Fort Sill, OK. After he served his two years as a Drill Sergeant, he carried on his duties to Fort Drum, NY. He currently is serving as the Senior Military Science Instructor (SMI) at Grambling State University.
SFC Mims's military education includes Structured Self-Development (SSD) – Level 3 and 4, Senior Leaders Course (SLC), Advance Leaders Course (ALC), Warrior Leaders Course (WLC), Drill Sergeant School, Mountain Athlete Warrior, Antiterrorism Officer Basic Course, Sexual Assault Advocate Program, Master Resilience Training Course (MRT), Mountain Warfare Course, Equal Opportunity Leaders Course (EO), Additional Duty Safety Course, Combatives Level 1, Army Basic Instructor Course, Small Arms Master Marksman Course
SFC Mims's awards and decorations include the Purple Heart, Defense Meritorious Service Medal, Army Commendation Medal (3-OLC), Army Achievement Medal (1-Silver OLC,4-OLC), Joint Meritorious Unit Commendation, Army Meritorious Unit Citation (1-OLC), Army Good Conduct Medal (3- Knots), Afghanistan Campaign Medal (2-CS), Iraq Campaign Medal (1-CS), Army Non-Commissioned Officer Processional Development Ribbon (Numeral 3), Overseas Services Ribbon (Numeral 2), Drill Sergeant Identification Badge, Combat Action Badge, Driver and Mechanic Badge with Driver-Wheeled Vehicles/Track Vehicles, and Expert Marksman Badge.
---
Mr. Antonio Tims
Recruiting Operations Officer
Office: (318) 274-3324
Cell: (318) 512-1848
Email 1: antonio.d.tims.civ@mail.mil
Email 2: timsa@gram.edu
Antonio Tims serves as the key point of contact with the Professor of Military Science regarding recruitments and scholarship management for the Grambling Army ROTC program. Antonio also is responsible for recruiting events, marketing, and advertising of the ROTC program. He supports and attends high school speaking engagements, career fairs, and a host of engagements that bridges the ROTC program to other activities, programs, JROTC schools, community services, and institutions. Mr. Tims began working in SROTC in 2010 as an instructor until 2013 when began serving in his current role. He was born in Monroe, LA and graduated from Neville High School. Antonio enlisted in the Louisiana Army National Guard in 1999 as a 12T, Technical Engineering Specialist, in the 528th Engineer Battalion. Mr. Tims received his Bachelor of Fine Arts in Graphic Design and commissioned as an engineer officer in May of 2010 from the ROTC program. He currently holds the rank of Captain in the Louisiana Army National Guard and is the S-3 Battle Captain of HHC, 225th Engineer Brigade.
---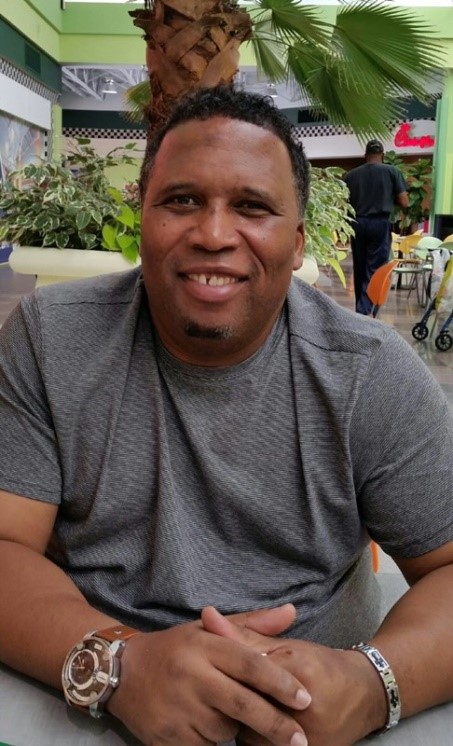 Mr. Reggie Walker
Logistics Technician
Office: (318) 274-3877
Email: walkerr@gram.edu
Reggie Walker serves as the key point of contact with the Professor of Military Science regarding the Logistics of the Cadet ROTC program. Reggie serves as the Tiger Battalion Liaison to the 6th Brigade and Cadet Command for the surrounding universities. Reggie has served in United States Army and retired with 32 years of Honorable Service. Reggie has over 35 years of Logistics and Physical Security military experience. Mr. Reggie Walker hails from Sacramento, CA.
---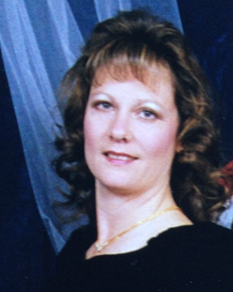 Ms. Daphne Sherlock
Human Resources Administrator
Office: (318) 274-2646
Email: daphne.h.sherlock.civ@mail.mil
Sherlock is the point of contact for all Human Resources issues for the Grambling State University ROTC Program to also include Louisiana Tech and the University of Louisiana, Monroe. She is retired from the United States Marine Corps after 22 years of service and has been with the AROTC detachment at Grambling since May of 2017.
Daphne graduated from Ruston High School and has a BA in Business Administration and Master's degrees in both Public Administration and Human Resources. She is a member of Golden Key International Honor Society, Alpha Sigma Lambda Honor Society, Salute Honor Society, Sigma Beta Delta, and the Marine Corps League. She is married to Brad Sherlock and they have one daughter, Jessica.
---