Pathway to Engage in Service-Learning at GSU
---
Undergraduate Students at GSU are Required to Complete
160 hours of Service-Learning

Academic Service-Learning

Community Service-Learning

Eighty (80) hours of academic service-learning through "pure" service-learning activities (Enroll in approved service-learning courses).

Eighty (80) hours of approved civic engagement activities or community service projects.

What is Academic Service-Learning?

Academic Service-Learning is a teaching and learning strategy that integrates meaningful community service with instruction and reflection to enrich the learning experience, teach civic responsibility, and strengthen communities. Also known as "pure" service-learning.

What is Community Service-Learning?

Community Service-Learning is services volunteered by individuals or an organization to benefit a community or its institutions.

Enroll in designated academic service-learning courses:

- English 101/102
- First Year Experience 101/102
- FYE for Education Majors I/II
- History 101/104
- Mathematics 147/148
- Social Science 101
- All Honors College Courses
- Other courses per request.

Engage in community service projects on campus/off campus.

Participate in local charitable events in your hometown.

Instructors are required to submit the course syllabus and the service-learning course designation form to Office of Continuing Education and Service-Learning (CESL) each semester to ensure that projects fit the cycle of service-learning.

All projects and courses must be approved by the Office of CESL prior to the beginning of the project in order to qualify.

On-campus organizations who are organizing community service-learning projects are required to submit the Community Service-Learning Prior Approval Form to the Office of CESL for students to earn service-learning credits.

Track the service-learning hours for students:
Contact the Office of CESL located in Jacob T. Stewart, Room 222
Honors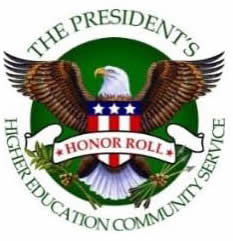 Grambling State University is a 2009 recipient of The President's Higher Education Community Service Honor Roll with Distinction in the area of service-learning and community service, as a result of the hard work and dedication of the students, faculty, and staff. Grambling State University is one of 2 universities in Louisiana that received this honor. The other university is Tulane in New Orleans. Grambling State University also received Honor Roll recognition in 2011.
Connect With Us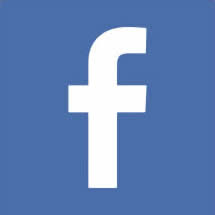 ---
Congratulations!!! GSU Faculty Members

Exemplary Academic Service-Learning Projects presented at the 8th Annual ULS Academic Summit, Grambling State University

Water Quality Monitoring: A Community Service Project


Dr. Waneene Dorsey

Redesigning the Organizational Structure of a Small Local Business.
Dr. Augustine Dzathor

Connecting Literacy Assessment to Reading Instruction: The Diagnosis-Remediation Process
Dr. Loretta Jaggers

Straight Talk
Ms. Evelyn Jenkins, Ms. Cassandria Peoples and Dr. Gayberyl Wesley




Community Game Changers Through Technology
Dr. Kevin Sly, Kyra Broussard, DeJane Davis, A'Shunte Epps, and Amaya Major (Community Collaborator)

Operation Tiger Lift
Alexis White (Student Leader) Faculty Mentor: Dr. Ellen D. Smiley and Dr. Rory L. Bedford

The above mentioned faculty members' projects have been deemed exemplary and presented at the University of Louisiana System Academic Summit. Projects were peer reviewed by faculty and staff from 8 other institutions.
Exemplary Academic Service-Learning Projects
2018 - 7th Annual ULS Academic Summit, University of New Orleans