Grambling State Enrollment Climbs for Fourth Consecutive Year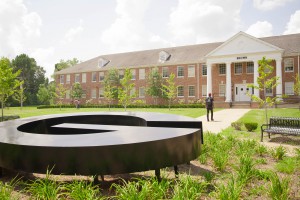 Growth in TOPS and Retention Help Power University Growth
GRAMBLING, LA.– Sept. 19, 2018 – Today, Grambling State University announced its fourth consecutive annual increase in student enrollment; with 5,205 students enrolled for Fall 2018 semester.
"We are excited about the increasing number of students who are both choosing and continuing at Grambling State University," said Grambling State President Rick Gallot. "Across our University, we are working to provide the high-quality education and know that this Fall's numbers are a sign we are headed in the right direction."
The University's enrollment growth includes a number of successes that include
a 3.9 percent increase in retention,
a 20 percent increase in the number of TOPS awards, and
a 70 percent increase in admissions applications.
"Our growth is definitely a team effort," said President Gallot. "All across the country our admissions and recruiting team, alumni chapters, and even our faculty have pulled together to tell our story and help us grow the next generation of students."
The University's story includes five recently announced construction projects; computer lab and server room upgrades; and celebrity acknowledgments from Beyoncé, Snoop Dogg, and J. Cole.
This year marks the second time since 2013 that the University has seen an enrollment of more than 5,000 students.
For interviews and more information about GSU's fall 2018 enrollment, please contact mediarelations@gram.edu or call 318-274-2866.
###
About Grambling State University
Grambling State University, located in Grambling Louisiana, is a historically black university founded in 1901. The University has been accredited by 14 accrediting associations and holds accreditations in all programs required by the Louisiana Board of Regents. The 590-acre campus offers 41 undergraduate and graduate degree programs. Grambling State University is a member of the University of Louisiana System. For more information, visit gram.edu.