Tiger1 Card Features
---
Identification
Your Tiger1 Card serves as your campus identification and may be used to verify your enrollment status. This card remains the property of Grambling State University and must be surrendered to an authorized University Official upon request.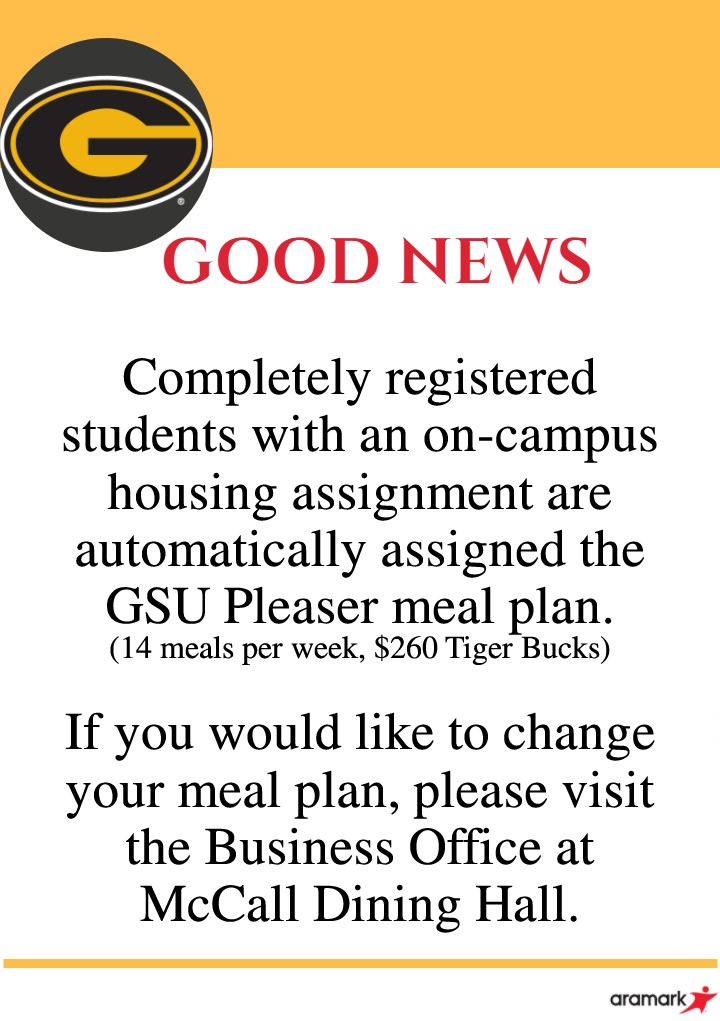 Accounts
Meal Plan/Tiger Bucks Account

During registration every student has the opportunity to purchase a campus dining plan. This includes a preset number of meals and may or may not include Tiger Bucks. This information is stored on your Tiger1 Card.
Tiger Bucks may be used at the following locations:

Topio's
Burger King
Panda Express
Home Zone
C3 (Next to the Food Court)
C3 Express (Lobby of JTS)
Cash Street



GFlex Account

Glex is an account into which you may deposit discretionary funds you might want to use to buy books, supplies, snacks, purchases at off-campus merchants, and other things not covered under your campus dining plan.

GFlex may be used at any on campus locations listed above
Click here for off-campus merchants
Click here to add Gflex



Bookstore Account

If your tuition account has a credit balance you may be advanced a portion of this credit balance in order to purchase books from the campus bookstore.

This account is only valid during registration and any funds leftover will be returned to your tuition account at the end of registration.
Library Access
Your Tiger1 Card grants you access to the campus Library. Your card may also be used to pay for photocopier services.
Athletic Events
Your Tiger1 Card grants you access to all campus Athletic Events.
Postal Services
Your Tiger1 Card acts as your identification for the on campus mailroom and may be used to pay for mailroom services.
Residence Hall
Your Tiger1 Card may be requested by a Residence Hall official in order to identify you as a current student.