Grambling State University Mobile App
---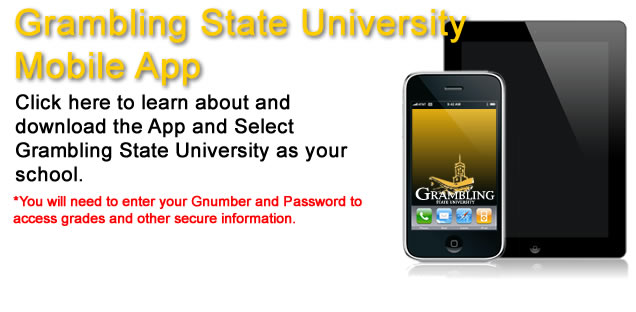 Grambling State University wants you to stay connected, even while on the go.
This suite of apps, built upon Ellucian Mobile Campus platform, provides instant access to the :
Campus directory
Campus Map
News
Sports
Library resources
Class schedule
And so much more
---
This is the official mobile app for Grambling State University and you can download it to Android and iOS phones.
---
How to get the app?
Download the mobile app by clicking the link below for your device or here: http://www.ellucian.com/mobile-campus/
Once the app is installed, load the app/login and select Grambling State University as your campus.