Professional Business Attire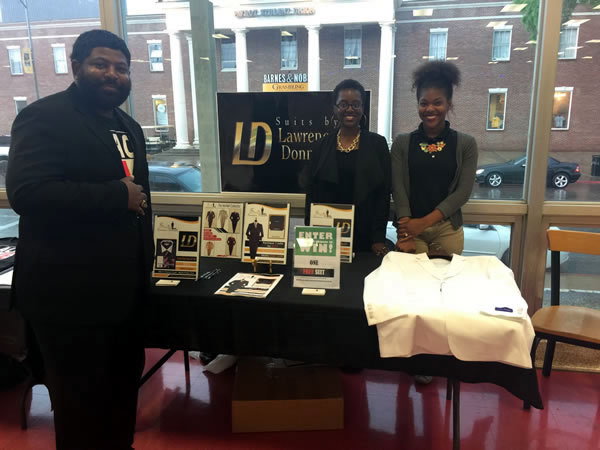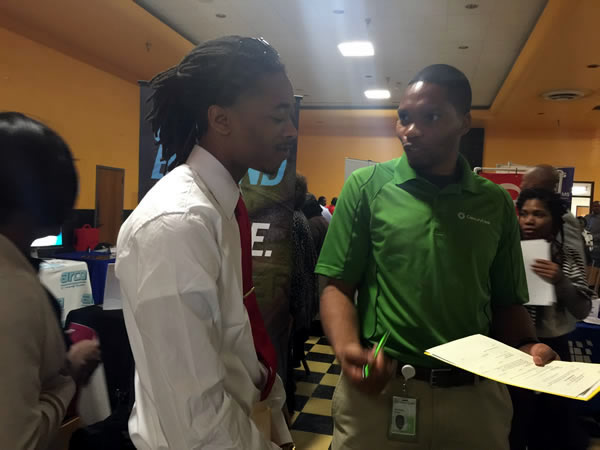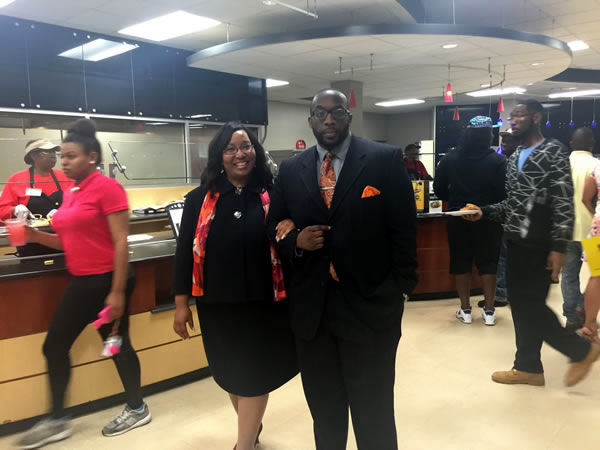 Guidelines for Women
Whatever the length of your hair, keep it out of your face. Tie it up or pull it back or cut it off. Wear your hair in a conservative, neat and well-groomed style and cut that is comfortable for you and not a distraction while interviewing. No multi-colored hair.
Apply makeup conservatively. You want a natural professional look. If you wear nail polish, wear clean, natural or subtle transparent colors on trimmed, well-manicured, clean nails. A suit is preferred, however, a well cut, simple and conservative dress with a jacket is an acceptable substitute. A well-tailored coordinated skirt, blouse and blazer are also appropriate. Stick to basic colors including blue, gray, brown, or black. Avoid low-cut, tight-fitted clothing. A dress pant suit is acceptable for job interviews.
Keep jewelry and accessories to a minimum. Wear small tasteful earrings and no more than one ring per hand. Two rings are two are acceptable if it is a wedding ring ensemble. A matching scarf or simple necklace is optional and serves the purpose of a man's tie directing attention to your face and encouraging the interviewer to focus on what you have to say.
Always wear flawless sheer hose in a color which closely matches your skin-tone. Keep several pairs on hand in the event of a run or some other unforeseen calamity. Put a pair in your interview briefcase or handbag. In the event of an emergency a quick trip to the restroom can remedy the situation.
Wear comfortable, vintage, low to medium heeled enclosed pumps.
Carry either a briefcase containing extra copies of your resume and any other documents required for the interview or a portfolio or carry a purse. You may find that carrying two items while meeting and shaking hands with a number of people, and juggling both items throughout the day may become too cumbersome.
Guidelines for Men
Shave all facial hair, if possible. Any beard or mustache should be neatly trimmed.
Get a good, conservatively styled, shore haircut. Hair should not touch shirt collar.
Trim fingernails and make sure they are clean.
A suit is preferred in a solid color (dark blue or navy, gray, olives, browns, and blacks). Suits with pin stripes, or chalk stripes, or subtle patterns are acceptable.
A good quality blazer/sport jacket (navy or gray) and dress trousers (navy, gray, black, or khaki) may substitute for a suit.
Choose quality shirts and ties that compliment your attire. Be careful when combining prints, strips and/or other patterns when also wearing a pocket square. Limit jewelry to a watch, tie tack, and one ring. MEN DO NOT WEAR EARRINGS TO INTERVIEWS.
Wear dark shoes (black lace-ups are best) with dark socks (black is best) that coordinate with your attire. Wear socks sufficiently high so as to not show skin should you cross your legs when seated.
Carry a lightweight briefcase containing extra copies of your resume and any other documents required for the interview.
MOTTO:
YOU NEVER GET A SECOND CHANCE TO MAKE A FIRST IMPRESSION!!